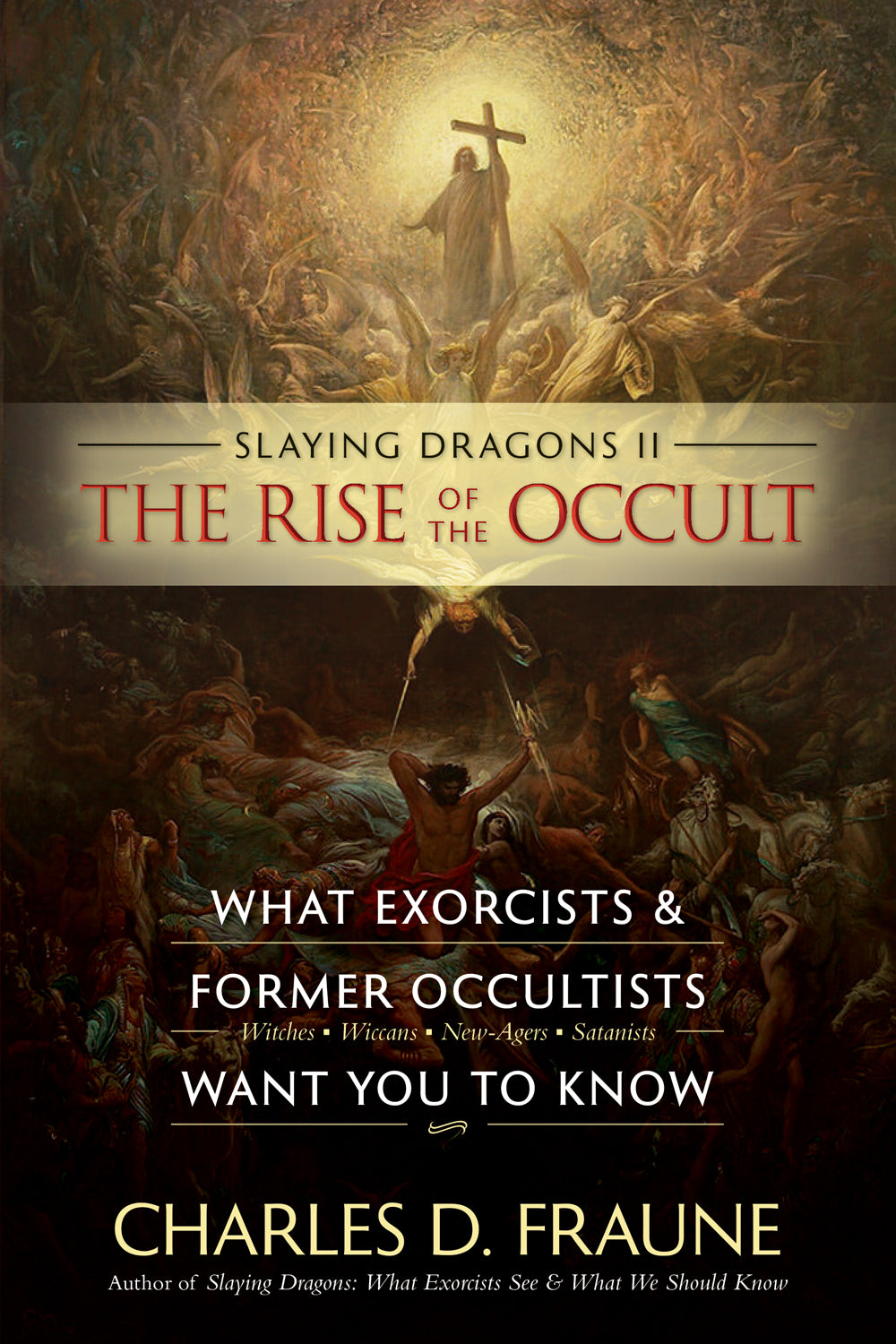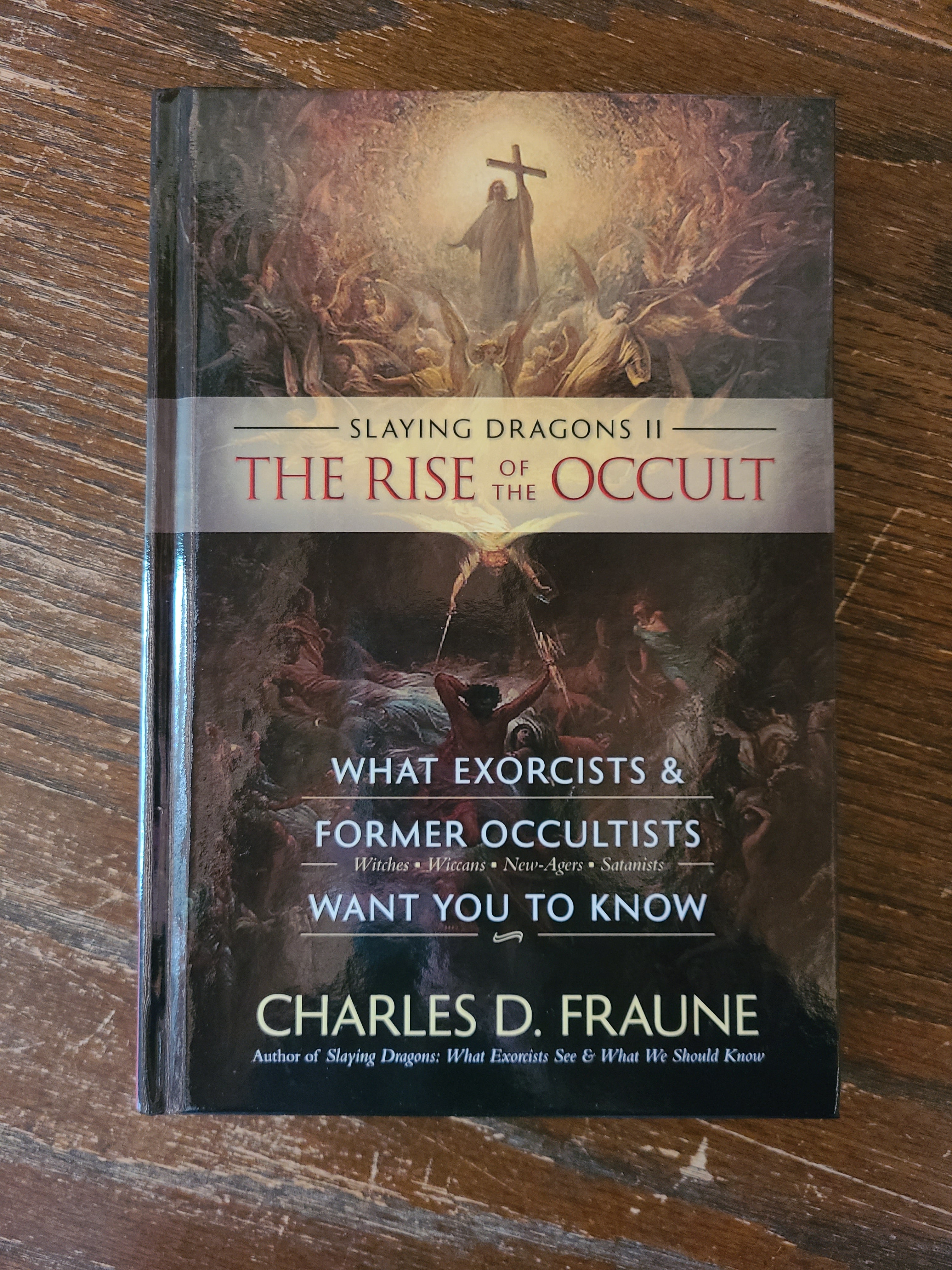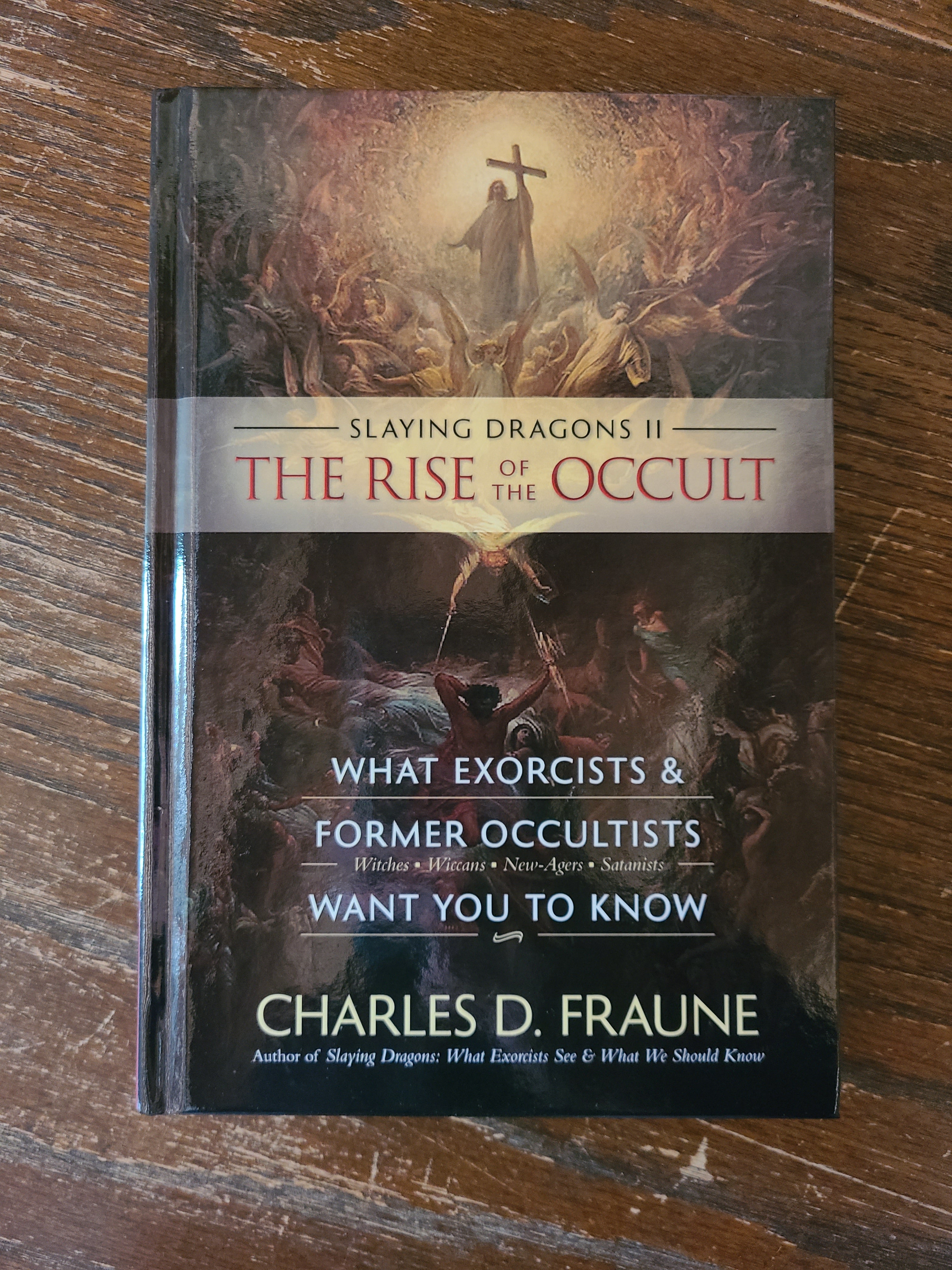 The Rise of the Occult: What Exorcists and Former Occultists Want You to Know
Now with the endorsement of Bishop Athanasius Schneider! [link] and Bishop Joseph Strickland! [link] and exorcist Msgr. Stephen J. Rossetti [link]

Also endorsed by Fr. Donald Calloway [here] and Kennedy Hall [here]

*LIMITED OPTIONS - "Affordable (Limited)" - new discounted copies for those who cannot afford the full price. If this is you, please get a discounted copy. Supplies are limited.* (when available)

*LIMITED OPTIONS -"Slightly damaged" copies: dinged corners of cover, dinged spine, scratches on cover. Damage is slight but sufficient to justify a reduced price* (when available)

For even the casual observer, it is evident that the world, nearly as a whole, is unmoored from obedience to Almighty God. The number of sins, many of which "cry to Heaven for vengeance," which saturate the culture and the personal lives of the common man are legion, both in their breadth and in their diabolical quality. This spiritual depravity has invited, into the light of day, the Enemy who has always been working in darkness.
The Rise of the Occult presents to the reader an analysis of this emergence of the Enemy, in which Satan has found it to be the time to stir men back to idolatry, superstition, and ritualized hedonism. Witchcraft, Wicca, magic, Satanism, the New Age, astrology, Yoga, manifesting, and all of its countless variations are captivating the minds of modern men for whom the One True God has either been hidden or has been dismissed in favor of the annihilation of morality. It is this moral autonomy, in which man is "free" to "do as thou wilt," which is the calling card of all forms of occult practice.
In The Rise of the Occult, by the author of the best-selling spiritual warfare book, Slaying Dragons: What Exorcists See & What We Should Know, the reader will learn:
Where is the occult present in the culture today?
How is the occult luring people, especially the youth, to embrace it?
What are the real dangers of even minor dabbling in occult practices?
Are demons truly active in all forms of occult practice, even witchcraft?
How does a person escape the prison which the demons create for occultists?
These questions, and more, will be answered as the reader hears from former occultists, priests (exorcists and pastors) who have helped them, families who have lost children or parents to the occult, and those who have seen the evil spread of the occult amidst their daily activities.
---
The Rise of the Occult: What Exorcists and Former Occultists Want You to Know
Awesome Book!
This book is chock-full of insights into what people experience when they involve themselves in the occult and then try to leave. Ultimately they will very likely turn to a priest for help getting out. Since many priests are probably unprepared to handle this situation, every priest should have this book as a practical resource!
Excellent book
This book is very readable. It is a 'must have' for Catholic/Christian homes today. Slaying Dragons II contains a wealth of information. It pulls together info regarding Yoga, witchcraft, spiritual warfare, and even insights from well-known exorcists. It's my latest reference book.
If you want to know the devious way that Satan works, read the book.
This is a great book and I highly recommend it!
Amazing and Powerful.....Charles captures everything we need to arm ourselves for the Battle we are in thr midst of. Deo Gratias