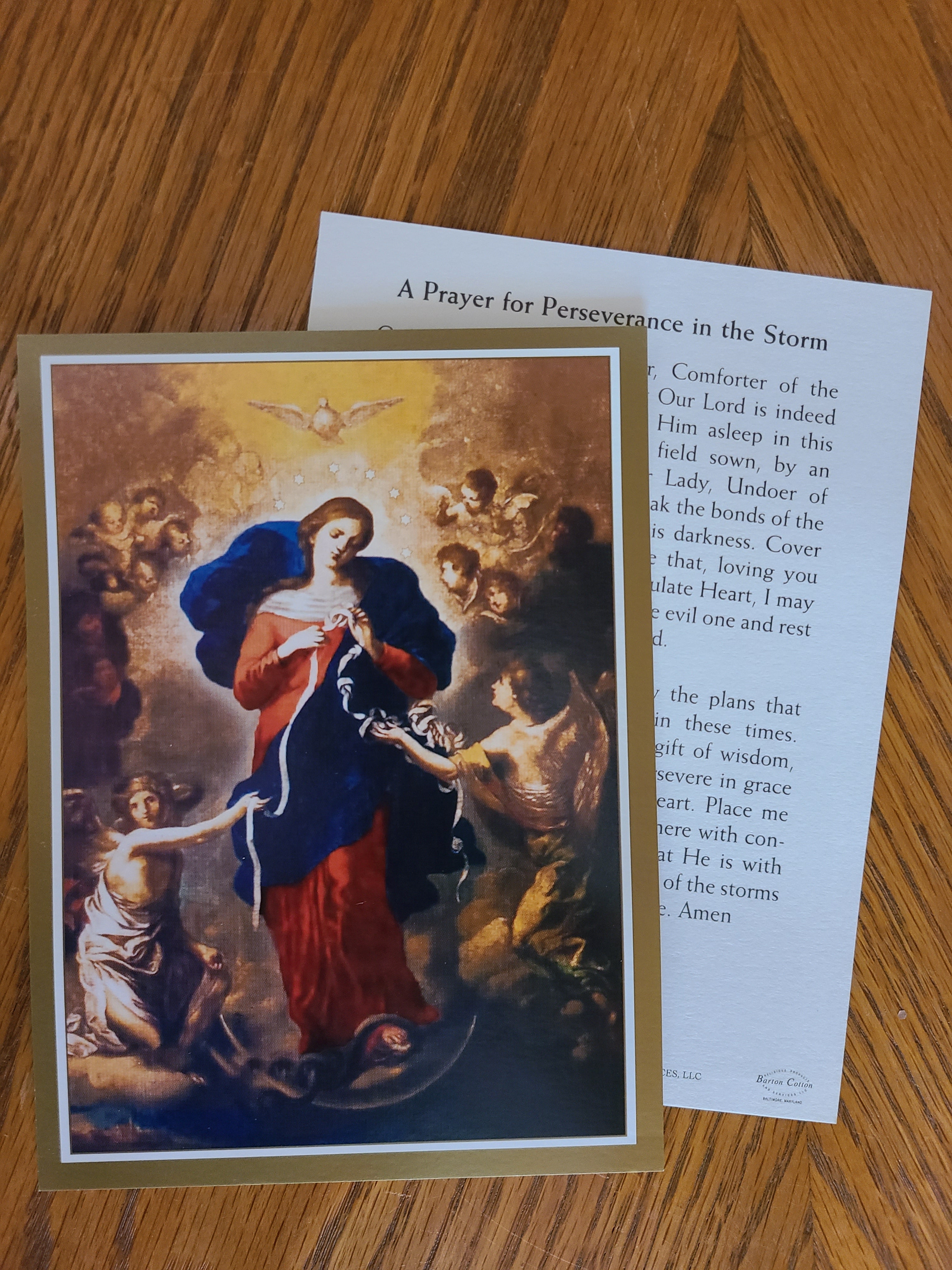 Prayer Card - "A Prayer for Perseverance in the Storm" [Set of 10]
The Retreat Box is proud to offer our first prayer card.  This is an original prayer written by Charles D. Fraune.  It has been a great comfort for many people since its debut in November 2018.  With the beautiful image of Our Lady, Undoer of Knots, this prayer is a petition to Our Lady for reassurance that God truly does have a plan for His faithful people in these times of upheaval, betrayal, and confusion.
Invoking Our Lady under many of her powerful titles, this prayer is designed to convey the great power and providence of God, Our Lord's use of His Mother in His plan of providence, and God's mysterious permission of the work of evil.
---
Prayer Card - "A Prayer for Perseverance in the Storm" [Set of 10]