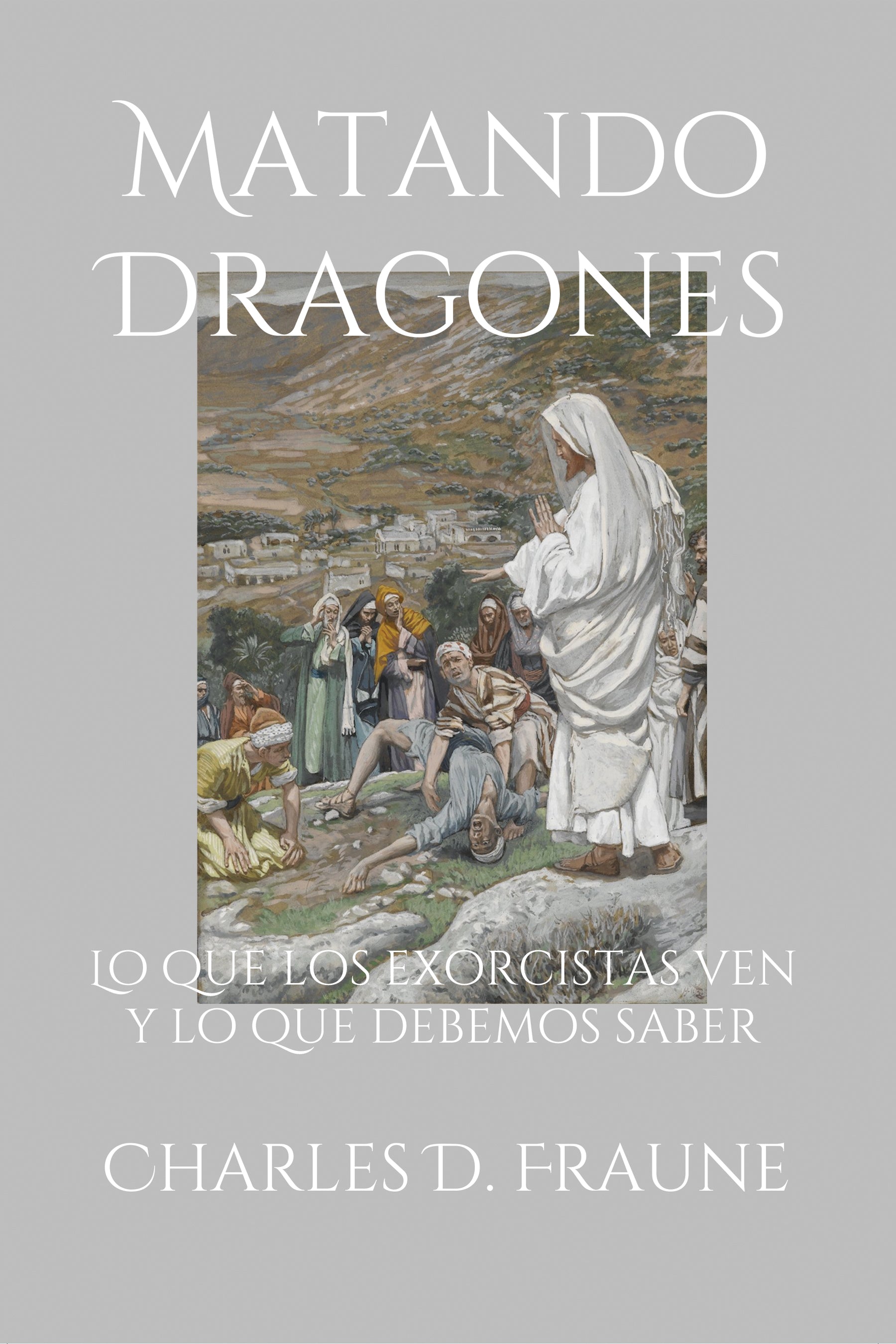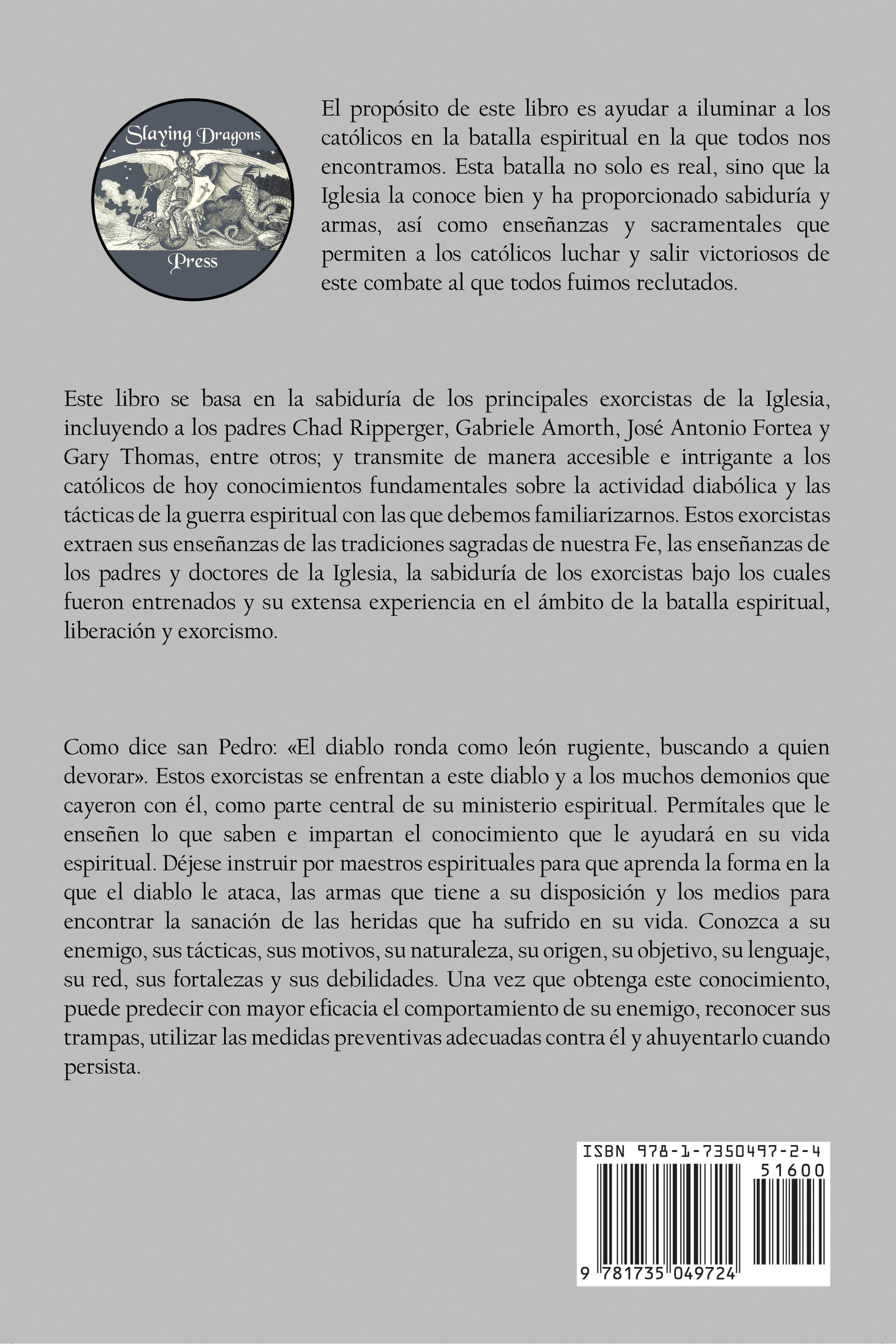 Matando Dragones: lo que los exorcistas ven y lo que debemos saber - *Slight Damage*
$8.00
Regular price
$16.00
The Spanish edition of "Slaying Dragons: What Exorcists See & What We Should Know" is now available!
For more information, please read this review of the book:  https://www.aciprensa.com/noticias/libro-ofrece-ensenanzas-de-exorcistas-y-santos-para-enfrentar-al-diablo-23211
Shop here first, but also available on Amazon: https://www.amazon.com/gp/product/1735049727/
En México, puede obtener el libro de bolsillo [aquí] y el Kindle [aquí].

En Brasil, el libro de bolsillo [aquí] y el Kindle [aquí].

En España, el libro de bolsillo [aquí] y el Kindle [aquí].
El propósito de este libro es ayudar a iluminar a los católicos en la batalla espiritual en la que todos nos encontramos. Esta batalla no solo es real, sino que la Iglesia la conoce bien y ha proporcionado sabiduría y armas, así como enseñanzas y sacramentales que permiten a los católicos luchar y salir victoriosos de este combate al que todos fuimos reclutados.
Este libro se basa en la sabiduría de los principales exorcistas de la Iglesia, incluyendo a los padres Chad Ripperger, Gabriele Amorth, José Antonio Fortea y Gary Thomas, entre otros; y transmite de manera accesible e intrigante a los católicos de hoy conocimientos fundamentales sobre la actividad diabólica y las tácticas de la guerra espiritual con las que debemos familiarizarnos. Estos exorcistas extraen sus enseñanzas de las tradiciones sagradas de nuestra Fe, las enseñanzas de los padres y doctores de la Iglesia, la sabiduría de los exorcistas bajo los cuales fueron entrenados y su extensa experiencia en el ámbito de la batalla espiritual, liberación y exorcismo.
Como dice san Pedro: «El diablo ronda como león rugiente, buscando a quien devorar». Estos exorcistas se enfrentan a este diablo y a los muchos demonios que cayeron con él, como parte central de su ministerio espiritual. Permítales que le enseñen lo que saben e impartan el conocimiento que le ayudará en su vida espiritual. Déjese instruir por maestros espirituales para que aprenda la forma en la que el diablo le ataca, las armas que tiene a su disposición y los medios para encontrar la sanación de las heridas que ha sufrido en su vida.
Conozca a su enemigo, sus tácticas, sus motivos, su naturaleza, su origen, su objetivo, su lenguaje, su red, sus fortalezas y sus debilidades. Una vez que obtenga este conocimiento, puede predecir con mayor eficacia el comportamiento de su enemigo, reconocer sus trampas, utilizar las medidas preventivas adecuadas contra él y ahuyentarlo cuando persista.
---
Matando Dragones: lo que los exorcistas ven y lo que debemos saber - *Slight Damage*
$8.00
Regular price
$16.00