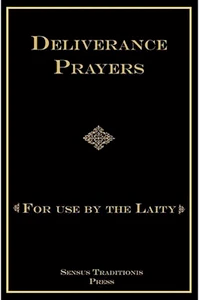 Deliverance Prayers: For Use By The Laity - Fr. Ripperger
The ever-popular and extremely helpful book of spiritual warfare prayers for use by the laity, as compiled by the exorcist, Fr. Chad Ripperger, from the public domain and the Church's treasury.
Highly recommended and a great book to pair with Slaying Dragons!
---
Deliverance Prayers: For Use By The Laity - Fr. Ripperger